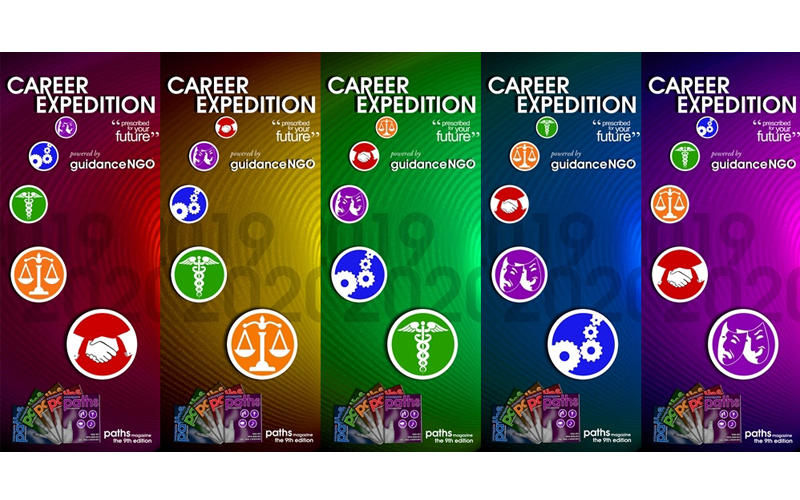 Are you tired of attending college fairs that cannot address your students' concerns about their chosen careers? It is understandable that some of these college fairs are inadequate venues for such concerns as there are hundreds of careers out there that can elicit thousands of inquiries from hundreds of participants. In addition, some of these college fairs are simply designed to sell college education of schools that can buy space for an exhibit booth.
GuidanceNGO has developed Career Expedition, a series of college and career fairs that are customized to the school's career education requirements. Career Expedition is being held in each school and can be conducted using a combination of these formats:

• Career Clinic – consultation sessions on various careers held in classrooms and/or designated venues handled by college program experts who are adept at handling questions from students interested in specific careers

• Exhibit – colleges and universities showcase their schools and the programs they offer; schools are assigned designated areas where they can set up their booths to entertain student inquiries

• Career Talk – an assembly of students gathered in a venue where representatives of colleges and universities speak about their schools and/or identified careers
• Room-to-Room Talk – colleges and universities take turns in promoting their schools and programs they offer to students in each classroom.
Why send students to these tedious college fairs when they can have a college and career fair that is customized to their career interests and can be held in the comfort of their own campus?
For schools interested in Career Expedition, e-mail us at guidancengo@gmail.com or text/call us at 0949 358 5392 (Smart) or 0977 366 2488 (Globe).
---