The POWER Seminars
The POWER seminars are intended to help professionals attend to issues in the workplace as well as satisfy or even exceed the competency requirements in their respective fields. The modules included in this series of seminars complement the existing conditions that shape and define the professional jungle. Personal career aspirations are often hindered by a lack of skill or flawed attitude towards work. As career educators, we believe that professionals encounter various stimuli that can either encourage them to perform or weaken their motivation.
Modules for the Teaching Staff
Presentation Overdrive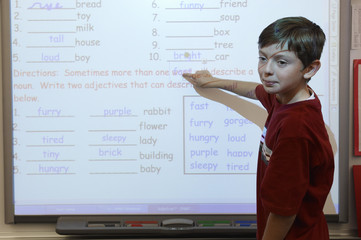 A good presentation is like a sound argument. It shows rational structure and uses visual and textual evidence to support one's report. Since it integrates concepts of visual arts, it is essential to recognize content. There has been an emergence of various modes of doing presentation aside from PowerPoint.
Only a few people have the level of experience to provide the basis for a useful presentation. In many cases, presentations often produce the same lifeless yawn-inducing results. To address this predicament, a presenter should reflect on the two Ps—preparation and presentation value.
Presentation Overdrive targets those who work in the academe and in fields where public speaking, presentations, and reporting are necessities.
Seminar: 120 minutes
Mini-workshop: half day or 4 hours
Workshop: whole day or 7 hours
Promoting the 4C's in 21st Century Learning for Teachers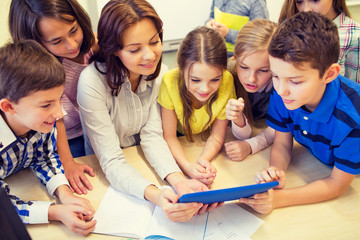 It is a teacher's frustration to notice how his/her students seem to lack interest or focus in class. Does he/she bore them? How come his/her teaching style does not work anymore? Where is the gap?
Another goal that educators need to discover is how to make sure that they can produce quality graduates and productive citizens of the country. What essential skills will enable their students to be career-ready individuals?
This seminar discusses the 4Cs of Learning (Creativity, Communication, Collaboration, and Critical Thinking) and its essence for the learners of this generation. Also, this seminar gives teachers new ideas and concepts that they can incorporate into their lesson plans to hone their students' skills and maximize their potential.
Seminar: 120 minutes
Mini-workshop: half day or 4 hours
Workshop: whole day or 7 hours
Working out Personal Expenses: A Financial Literacy Seminar for Academic Professionals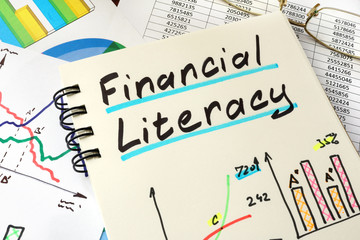 Why do some people feel that their salaries are never enough? How many of your employees can say that they never encounter financial difficulties? Chances are, only a few will say that they are financially stable. What factors contribute to personal financial instability? These factors should be effectively addressed for employees to thrive in the workplace and smoothly attend to their official duties without the burden of worrying about family expenses.
Even when an employee receives a salary increase, it still seems inadequate to cover personal expenses. Should they resort to applying for a credit card? When can credit work to one's advantage? Employees should be financially literate to survive in this fast-paced world.
This seminar discusses the wrong perceptions about money, the importance of having investments, the essence of having a simple and practical lifestyle, and tackles steps in constructing a personal cash flow program to monitor one's finances.
Seminar: 120 minutes
Empowering Students by Integrating Career Concepts in Classroom Instruction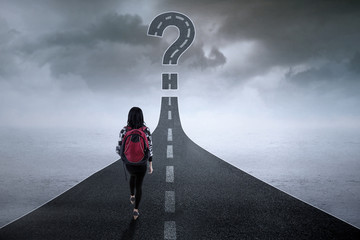 Teachers can be very effective career coaches. They interact with hundreds of students every day. Their words shape not only the knowledge of students but also their identity and self-esteem. Despite effective teaching strategies, there is a need to enhance a teacher's knowledge about careers. With this realization, GuidanceNGO developed the Integrating Career Concepts in Classroom Instruction seminar that aims to inspire creativity in infusing daily lessons with career outlook.
The seminar will look into multiple intelligences and help teachers point out possibilities for their students. For example, a student does not only need to learn how to compute; he also needs to know how computing ability could alter his future, especially his career. Did you know that manual dexterity is a skill requirement common to soldiers, surgeons, dentists, ceramic engineers, and metal forgers? Teachers are in the best position to engage students in class instruction and personal conversation about choosing and charting career paths.
They must avoid misconceptions and prejudice about certain careers such as the following statements made by teachers and school officials to students and parents:

"Ang gulo mo sa klase, palagay ko, magiging sanitary engineer ka."
"Naku! Gusto mong maging teacher? Kakayanin mo ba ang sakripisyo ng isang teacher?"
"Fine arts ang kukunin mo? May kikitain ba d'yan?"
"Sige, mag-engineering ka. Mahina ka naman sa English eh."
"Mag-IT ka na lang. Tutal laman ka naman ng Internet shop."
"Foreigner ka ba? O, bakit nag-E-english?"
"Hindi naman kayo interesado sa mga college programs. Magtetekvoc LANG kayo, di ba?"
Students who have healthy self-esteem respond better to life's challenges. They persist in achieving their goals even when they experience difficulty. They find ways to express themselves constructively and are able to react positively to discouraging situations. Good self-esteem is the product of a good home and supportive teachers. Teachers should encourage positive ambition and practice the art of probing to help lead students to careers where they can excel and productively contribute and to those that they can enjoy.
With career knowledge in the right direction and regular interaction, teachers can help students recognize their potentials and commit to developing themselves towards their chosen careers.
Seminar: 120 minutes
Raising the Bar in Speech Communication I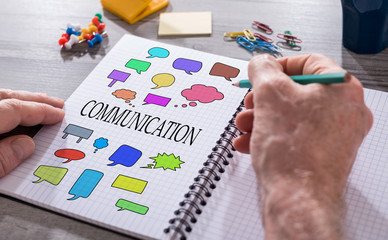 Good speaking skills have undoubtedly contributed to propagating a favorable impression of the school or the organization the speaker represents. On the other hand, faulty speaking skills have turned off would-be enrollees to the school. Further, the manner by which a speaker communicates is passed on to the learners, and if unchecked, can contribute to the vicious cycle of procreating mistakes.
Raising the Bar in Speech Communication tackles the importance of articulation and ensures that common speaking mistakes are addressed. Since teachers and even non-teaching personnel are natural marketing magnets that can augment enrollment, they should be equipped with practical speaking techniques to influence decision-makers eventually benefitting the organization, and positively affecting other speakers of the English language.
At the end of the module, the attendees become more conscious of improving their speaking skills and they gain renewed confidence after having acquired speaking techniques not many Filipinos are equipped with. In a nutshell, they begin to sound distinctively impressive.
Seminar: 120 minutes
Mini-workshop: half day or 4 hours
Workshop: whole day or 7 hours
Raising the Bar in Speech Communication II
This is a follow-up module to Raising the Bar in Speech Communication I which was hailed as a knockout training by teachers from various institutions. Raising the Bar in Speech Communication II employs diagnostics to ensure that all the 12 English vowel sounds, consonants, and diphthongs are enunciated by the participants.
The module is infused with studies of the origins of some English words that contribute to their unconventional pronunciation. This module is expansive as it covers influences of European languages, Asian languages, and Latin on speaking English.
Just like Raising the Bar in Speech Communication I, this module is guaranteed to make each participant conscious whenever they speak. The consciousness that the participants derive from this activity helps to accelerate learning.
Seminar: 120 minutes
Mini-workshop: half day or 4 hours
Workshop: whole day or 7 hours
Modules for the Teaching and/or Non-teaching Staff
Powering up Frontline Skills in the Academe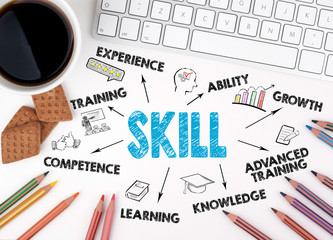 Each day, school officials are faced with the challenges of accommodating stakeholders in their academic institutions comprised mainly of students, parents, and institutions. It would have been easy for school officials to serve the needs of these stakeholders if everyone conforms to acceptable principles of decorum and professionalism but in many situations and circumstances, this isn't the case. From attending to personal queries to other acceptable forms of communication such as telephone calls, fax transmittal, and e-mail messages, school officials need to be guided on effective techniques to properly address the stakeholders' concerns and situations, even the difficult ones. In a country rife with scholastic choices, boosting the frontline skills of the school officials equates to enhancing the school's image, its appeal, and eventually, its marketability to make it stand out among other educational institutions. Frontline people create the first impression of a school, and as the saying goes, first impression lasts.
Seminar: 120 minutes
Mini-workshop: half day or 4 hours
Work Effectualness (better conducted with the supervisors and managers)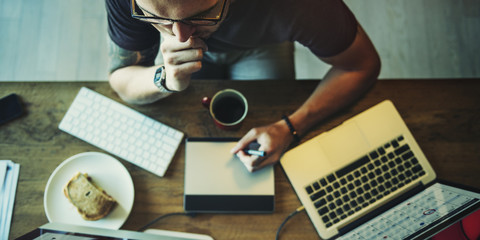 A major study shows that the physical act of engaging in a job-related activity may greatly increase the amount of work carried out during the working day. However, mere quantity of work does not automatically equate to the quality of the output. To work effectually means that the worker must be able to create more value and balance every day for the stakeholders of the institution/company and drive personal commitment and accountability.
Employees must realize that productivity is a vital ingredient towards the success of an organization. Workers who are not using their resources effectively can be more of casualties than assets.
The Work Effectualness seminar tackles how an employee can meet the goals and objectives of the company, office productivity, enhancing communication within levels of the organization, and continuous learning.
Seminar: 120 minutes
Mini-workshop: half day or 4 hours
English Language Proficiency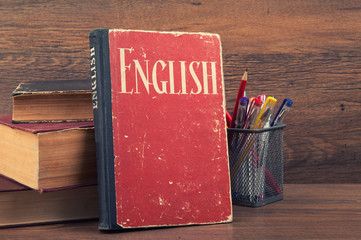 Communication is very important not only for the smooth running of an enterprise but also for the success and growth of an individual. The lack of proper communication skills in English leads to procedural breakdown which can take its toll in an institution or a company setup. The importance of having competency in the English language has been growing given that the English language is the corporate lingua franca. In order to increase operational efficiency, English communication skills must be harnessed by employees across the enterprise.
This seminar/workshop, which goes down to a more personal level, equips attendees with a cathartic confidence and the ability to properly and accurately express themselves in the language. It will surely be an advantage in widening career prospects. The seminar/workshop has four thrusts: speaking/oral communication, listening, comprehension, and writing.
Seminar: 120 minutes
Mini-workshop: half day or 4 hours
Enriching Careers for Professionals
Further education is gradually becoming a requirement for many professional positions. Many opportunities are available for professionals to upgrade their credentials. Those who want to enhance their technical or managerial skills may choose to acquire further training from a number of institutions.
The seminar highlights the relevance of graduate degrees in today's professional world. Non-K to 12 graduates will gain insights on the relevance of acquiring graduate degrees. Employees who have not finished their undergraduate programs will benefit from information about the Expanded Tertiary Education Equivalency and Accreditation Program or ETTEAP.
Further, Enriching Careers provides information on major considerations when choosing an institution offering master's, doctor's, and other post-baccalaureate programs—accreditation, licensure exam performance, and CHEd centers of excellence and development or CoEs and CoDs. The seminar also tackles special-interest schools for short-term and non-formal training.
Seminar: 120 minutes
Modules for Supervisors and Managers
Optimizing Loyalty in the Academic Workplace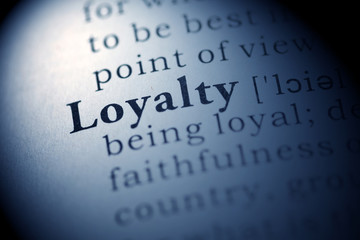 This module addresses discontent in the workplace. A high turnover rate among employees is a strong indication that something is wrong and this should be promptly addressed as this predicament puts the organization at a disadvantage.
Humans are the most important resource of an organization, and when employees seek other employment opportunities, organizations miss out on exceptional talents. How do we retain good employees?
The module looks into job-hopping, the reasons why this prevails in many organizations, and ways to avoid such. The module also tackles innovative programs and management strategies that to promote fidelity among employees.
Seminar: 120 minutes
Overcoming Enrollment Challenges: Tools for Effective School Promotion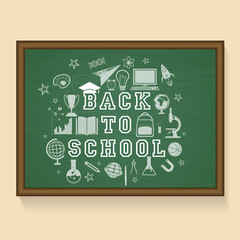 Enrollment revenues is perhaps one of the more crucial bottom lines that the management looks into. How can the school spend on learning tools, laboratory equipment, and improve on its facilities if the much-needed fund does not come in.
This module tackles groundbreaking techniques that can augment student enrollment while bearing in mind the school's short-term and long-term marketing plans to achieve its institutional goals.
Aside from the supervisors and managers, it is recommended that those involved in disseminating information about the institution attend this activity to heighten their consciousness on the possibility of attracting enrollment to your school when they are equipped with a marketing stance, or discourage enrollment due to the lack of skillful presentation.
Seminar: 120 minutes
Mini-workshop: half day or 4 hours
Workshop: whole day or 7 hours