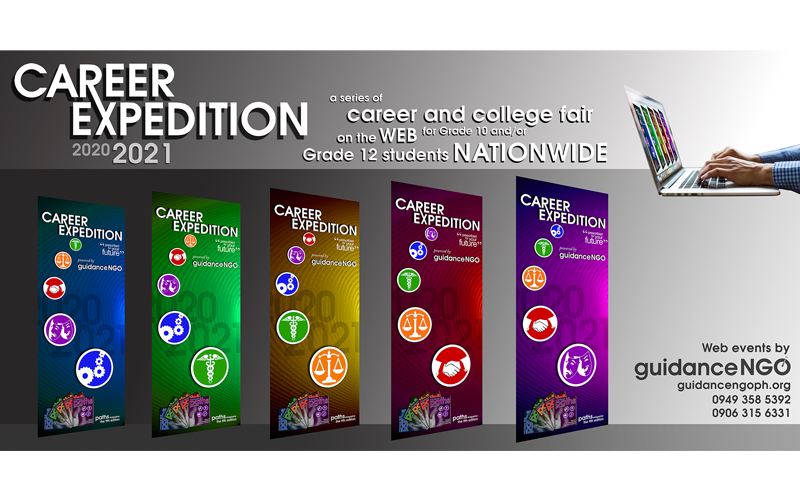 To keep up with the educational limitations due to the pandemic, GuidanceNGO conducts its career education programs in webinar format. All its programs, ANCPAG, the Parents' Career Coaching seminars, JUMPSTART, PREPARE, POWER, and Supplementary seminars will be conducted through webinars.
The public is advised to book GuidanceNGO's webinars by clicking Book Your Webinars on the main screen of the Web site http://guidancengoph.org/ choosing the desired program (JuMPStART, ANCPAG, PREPARE, POWER, or Supplementary Webinars), and filling out the Webinar Confirmation Form.

Those who are interested to avail of GuidanceNGO's webinars are requested to book their webinars at least 30 days ahead of their intended schedule.

---